Breakout Wrench
The breakout wrench is used for tightening and loosening the drill rods during the drilling operation.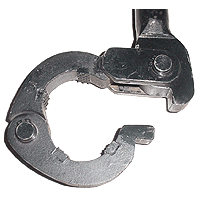 There are two breakout wrenches available from MobiDrill. They are:
AQ 44mm Wrench for the AQ drill rods. Item# MS009
BQ 72mm wrench for the BQ drill rods. Item# MS010

Return to the Accessories page.