Impregnated Coring Bits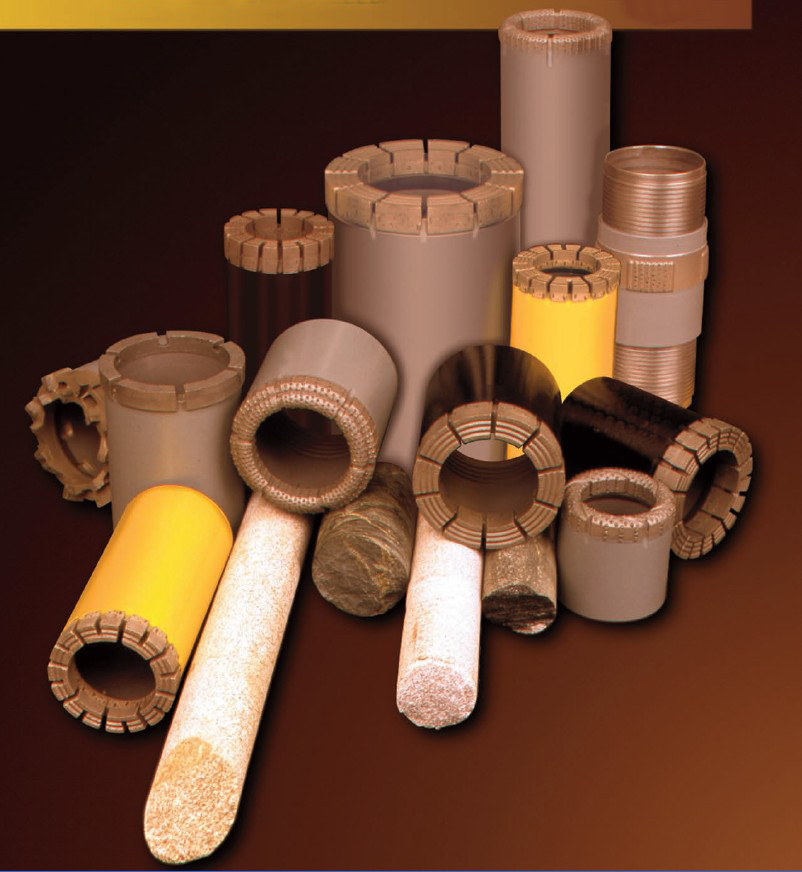 AQ Core Bit
BQ Core Bit
NQ Core Bit
HQ Core Bit
PQ Core Bit
T2-66 Core Bit
T2-76 Core Bit
T2-86 Core Bit
T2-101 Core Bit
T6-131 Core Bit
NWF Core Bit
HWF Core Bit
PWF Core Bit
NMLC Core Bit
HMLC Core Bit
LTK48 Core Bit
LTK60 Core Bit
NX Core Bit
HX Core Bit
HWG Core Bit
NWG Core Bit
NWM Core Bit
HWM Core Bit

Exploration Drilling Products:
The impregnated diamond bits are the most commonly used bits in the mineral exploration industry as they have the widest range of applications.
The carefully selected grades of high quality diamonds are distributed in the depth of the impregnated bits' matrix series. The matrix layer of the crown contains a uniform distribution of these crystals that are embedded in a powdered metal bond. The matrix of the impregnated bits is designed to expose new diamonds to the bits' cutting face as wear occurs. Fast penetration rate is maintained as a result of this action. Impregnated bits are manufactured to give optimum penetration rates and bit life, which is required to keep the cost of diamond drilling to a minimum. The optimum diamond size, concentration and matrix type are dependent on the hardness and abrasiveness of the formation to be drilled.
Please Note: We can source any size drill bit you may require!
Return to the Drill Bits page